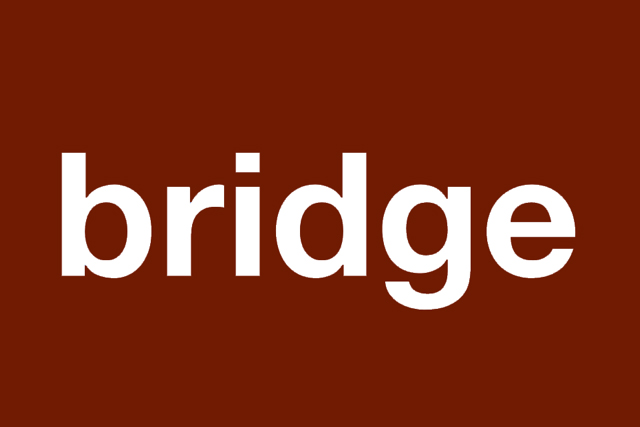 28 April – 9 May 2015
The Cello Factory, London, SE1 8TJ
Open daily 2 – 6pm
Admission Free
PV 28 April 6 – 9pm
Artists' Talks 7 May 6.30 – 7.30pm
"Always it is by bridges that we live", from Bridge for the Living, Philip Larkin, Collected Poems, 2003.
An exhibition by eleven members of The London Group – works include installation, painting, video and sculpture.
Laura Carey; Marenka Gabeler; Aude Hérail Jäger; Samantha Jarman; Amanda Loomes; Charlotte C. Mortensson; Susan Sluglett; Suzan Swale; Tisna Westerhof; Susan Wilson; Erika Winstone.